I just love the fall- and am so excited for fall baking! Today I'm sharing a collection of the BEST Fall Cake recipes!
These are fantastic go-to moist and flavorful cake recipes no matter what time of year- but especially for fall and Thanksgiving.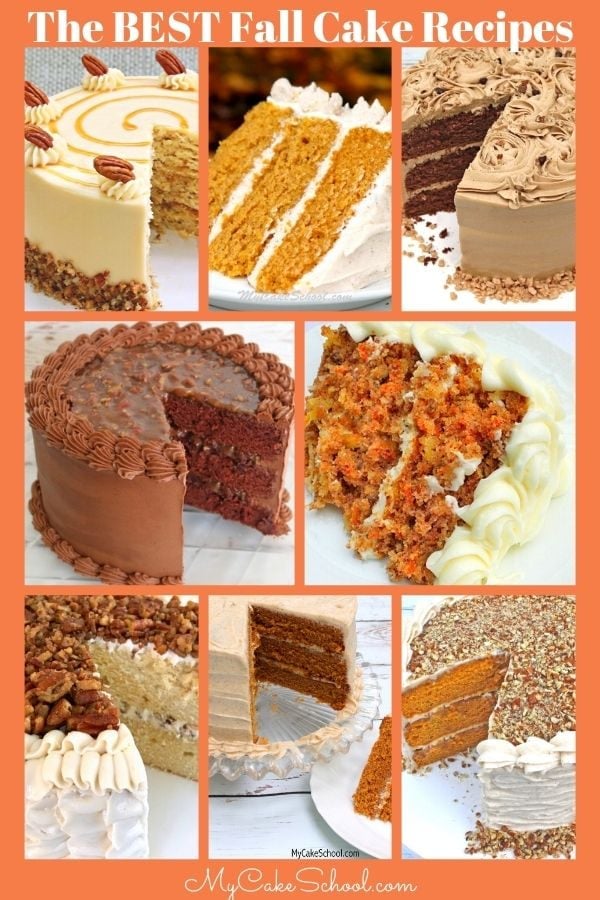 Whether you love pumpkin, caramel, spice cakes, gingerbread, maple cakes, apple cakes, and more-you are sure to find something in this collection of recipes to try! 
Favorite Fall Cake Decorating Designs
We've made lots of cake decorating tutorials over the years for fall as well! Make sure to check out our full collection of Thanksgiving Cake Designs!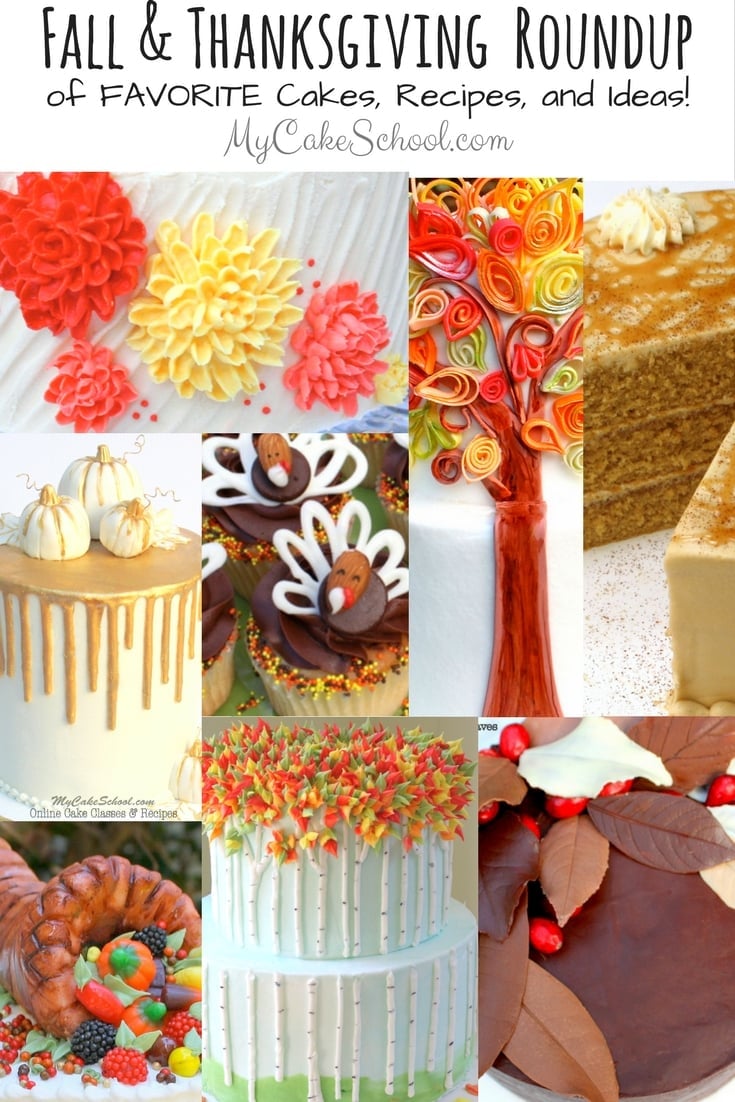 Enjoy these fall cake recipes! If you give any of them a try, we would love for you to leave a comment or photo below! 
Sharing the most delicious roundup of the BEST Fall Cake Recipes! Enjoy these for your fall birthdays, Thanksgiving gatherings, or just because!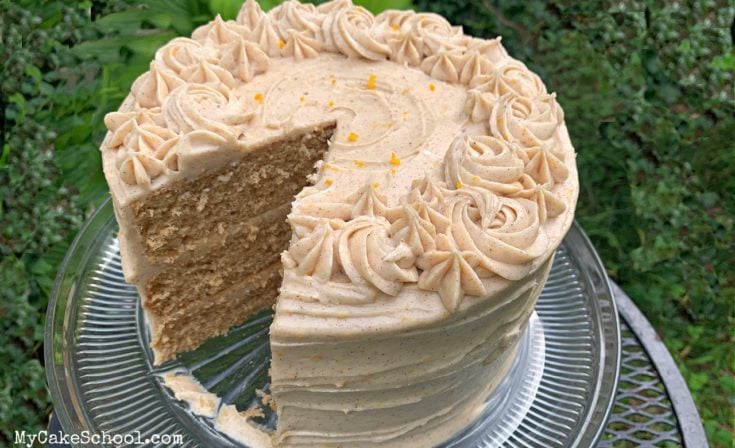 This fantastic Orange Spice Cake mix with Orange Spice Cream Cheese Frosting starts with a cake mix! It's a new favorite of ours for fall!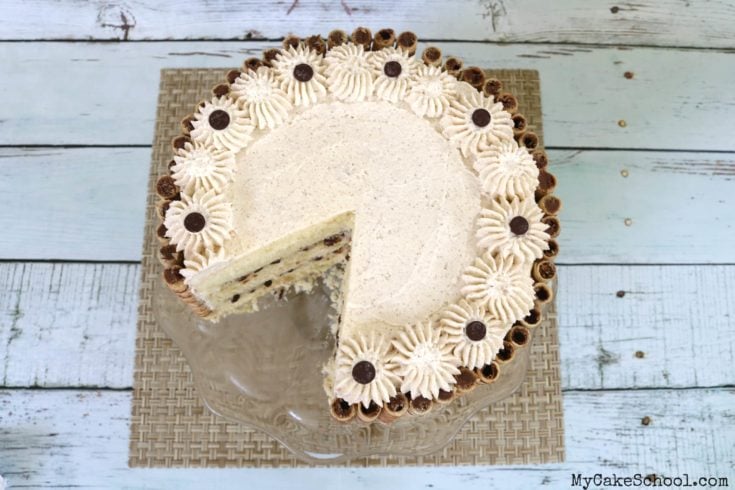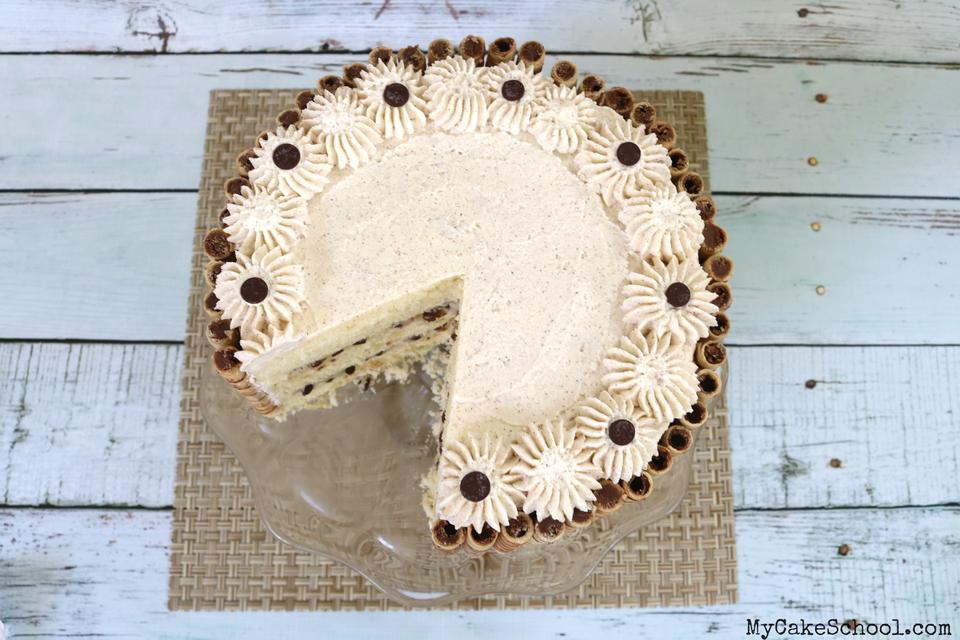 A delicious scratch Cannoli Cake recipe! Three moist vanilla cake layers with chocolate chip mascarpone filling!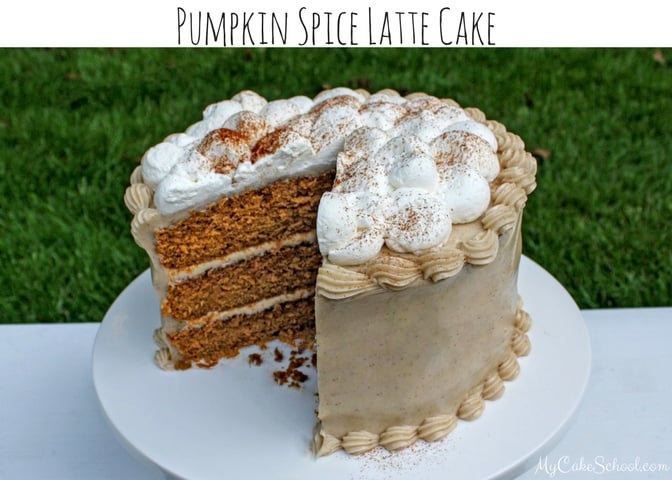 This Pumpkin Spice cake recipe has the perfect balance of pumpkin, spices, and espresso!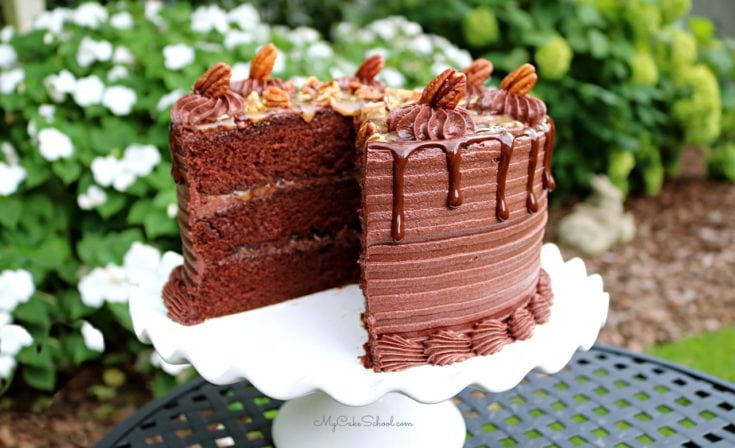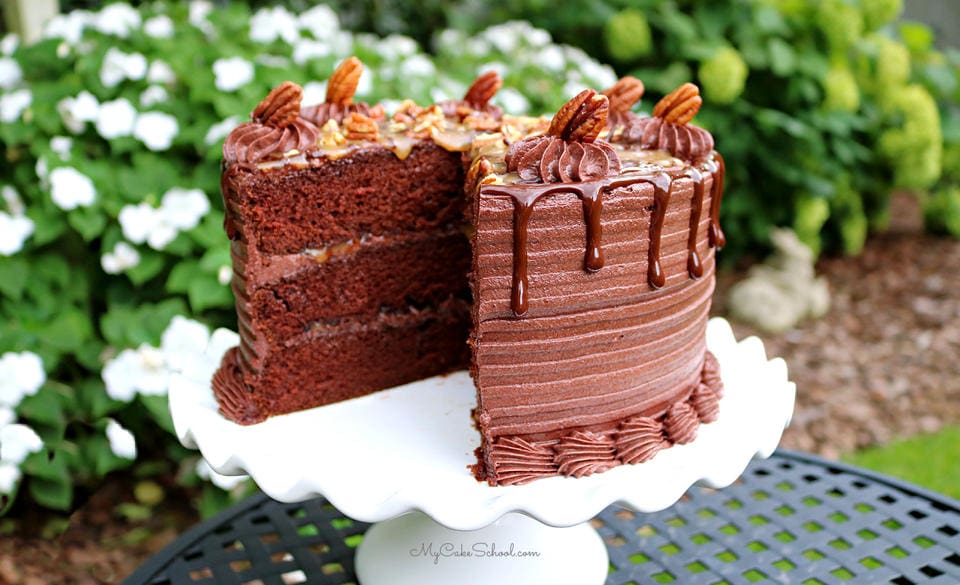 This decadent Chocolate Turtle Cake with chocolate cake layers, ganache, caramel sauce, toasted pecans, and chocolate buttercream is sure to please a crowd!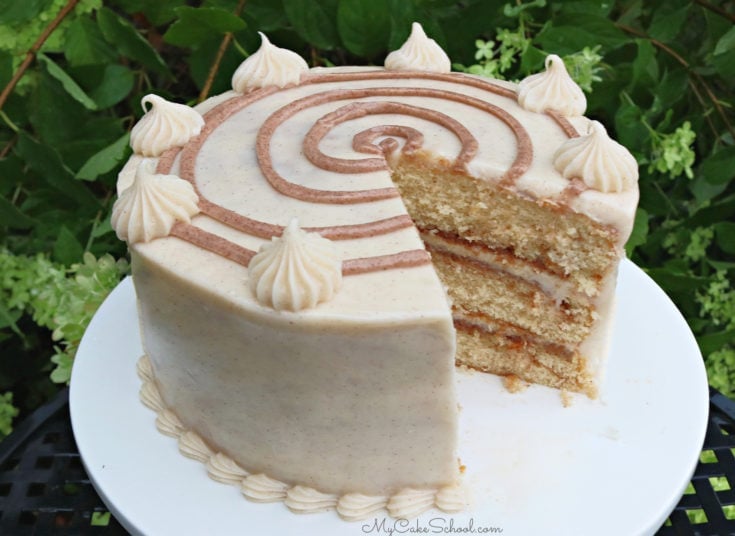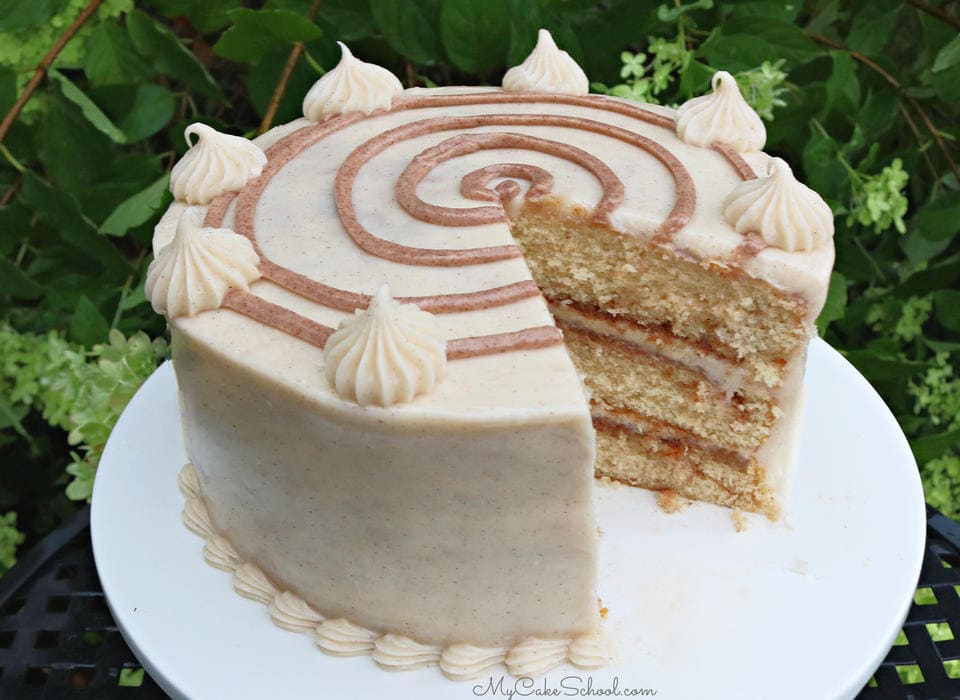 This Cinnamon Roll Cake has wonderful cinnamon flavor combined with a dreamy cinnamon cream cheese frosting!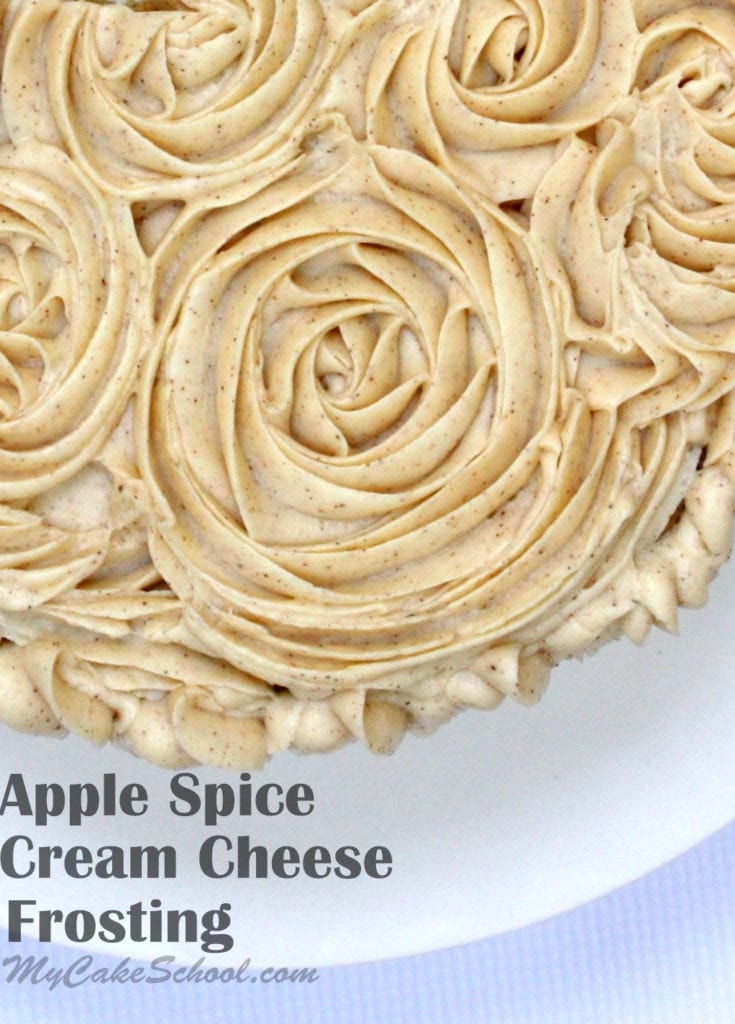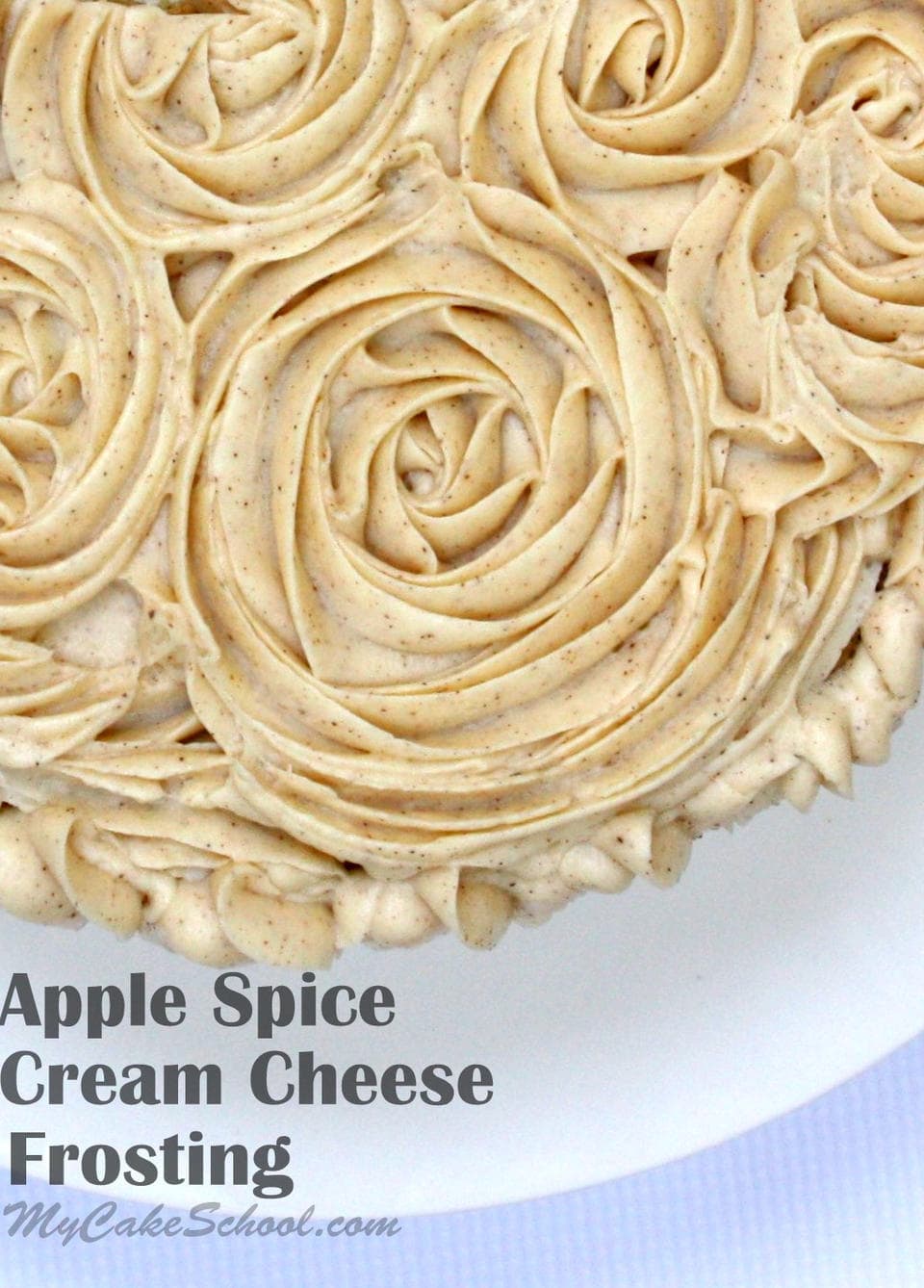 This amazing and easy-to-make Apple Spice Cream Cheese Frosting is so flavorful and is the perfect complement to spice cakes!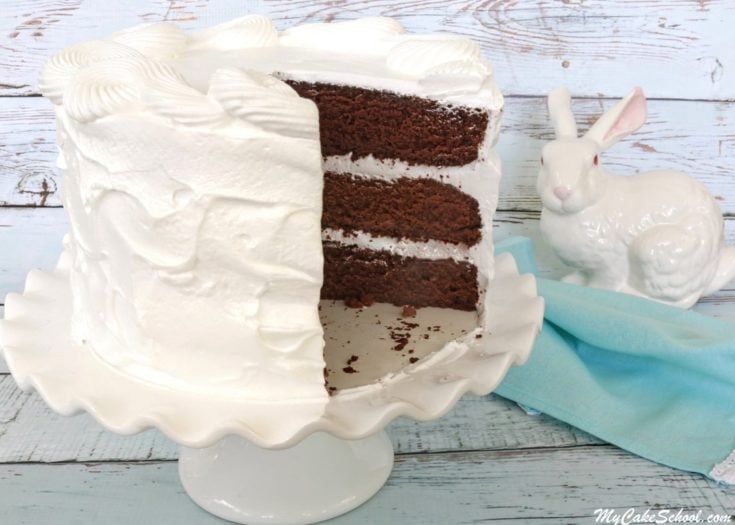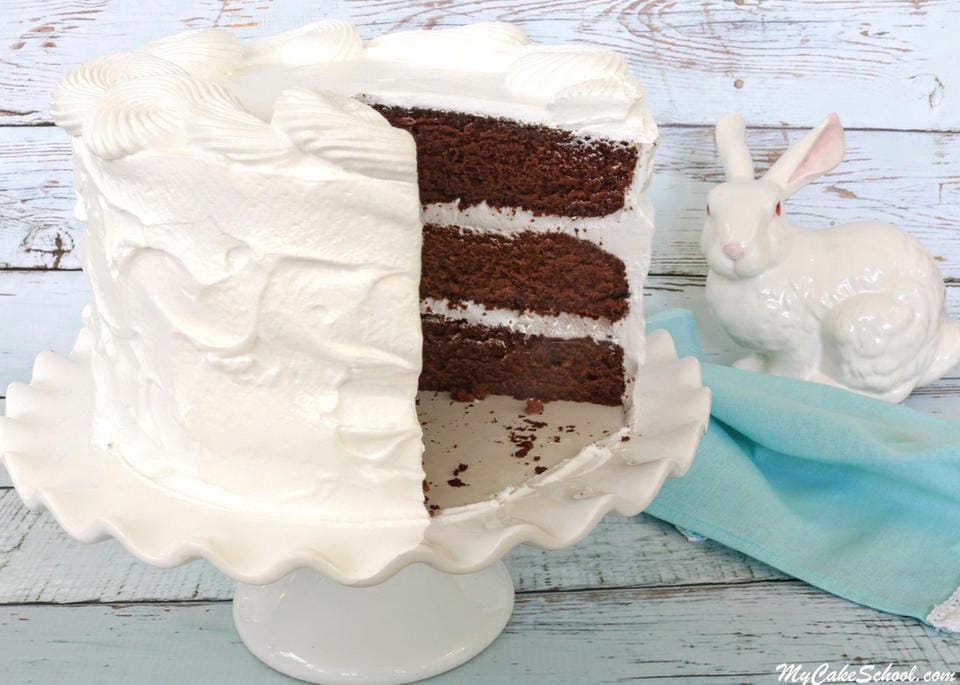 This moist, decadent Chocolate Sour Cream Cake is the perfect scratch chocolate layer cake!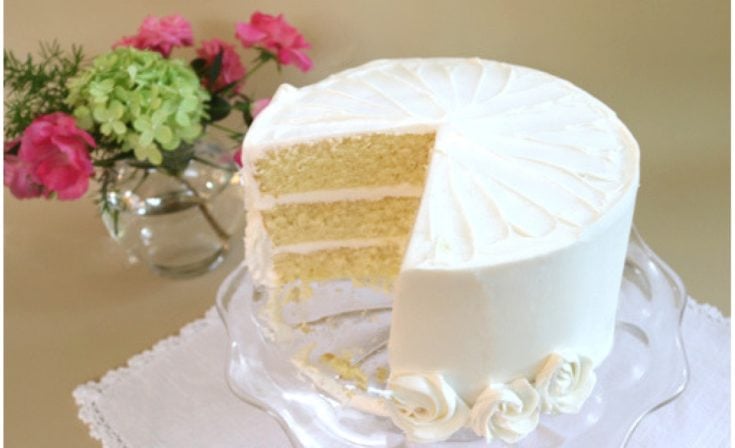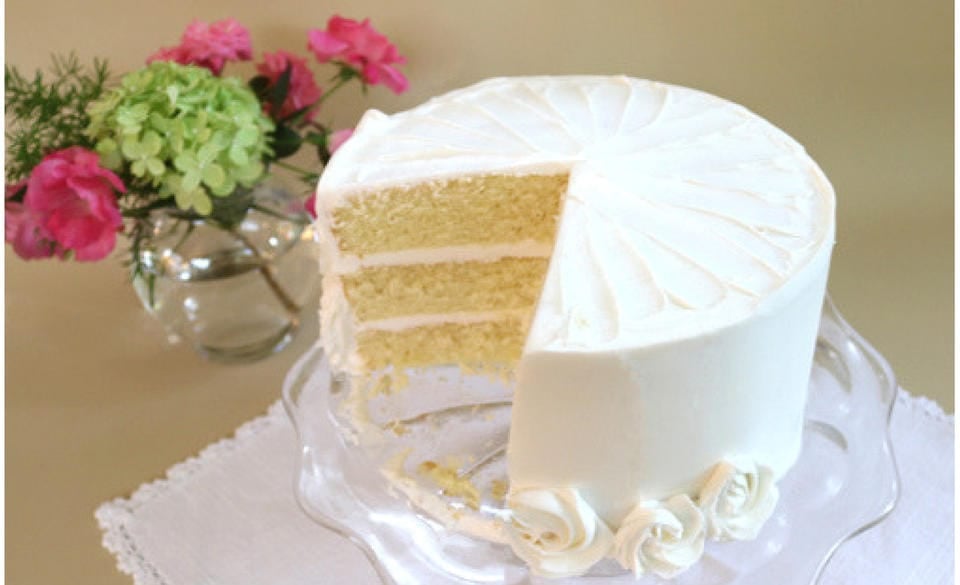 This Vanilla Buttermilk Layer Cake is so moist and flavorful! It is one of our go-to recipes for Vanilla Cake.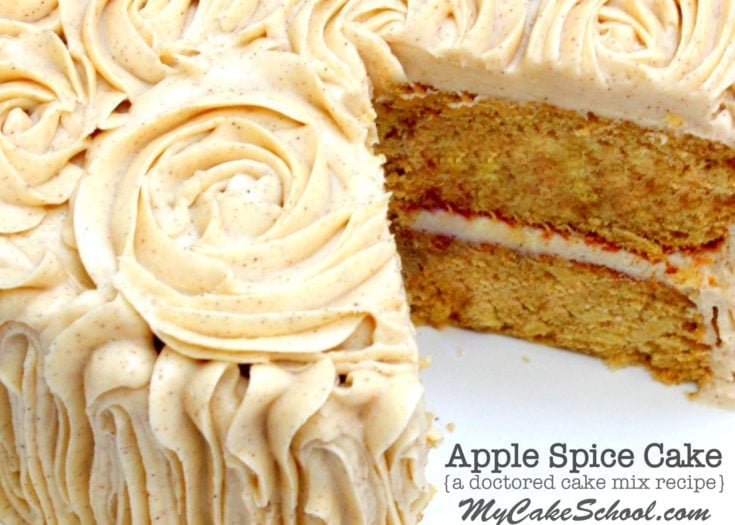 This moist and delicious Apple Spice Cake all starts with a simple cake mix! This is such a wonderful, easy recipe for fall, or whenever you're in the mood for apple spiced goodness.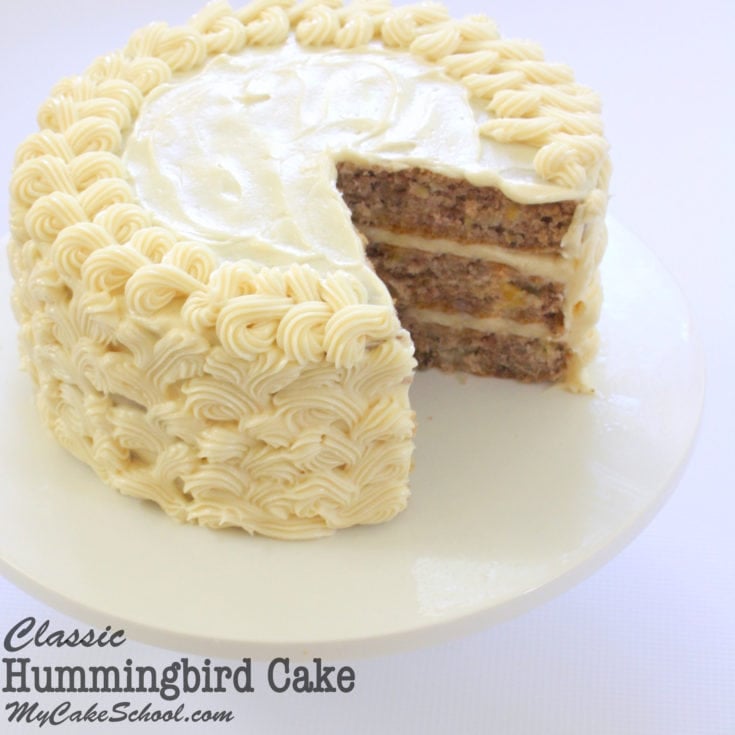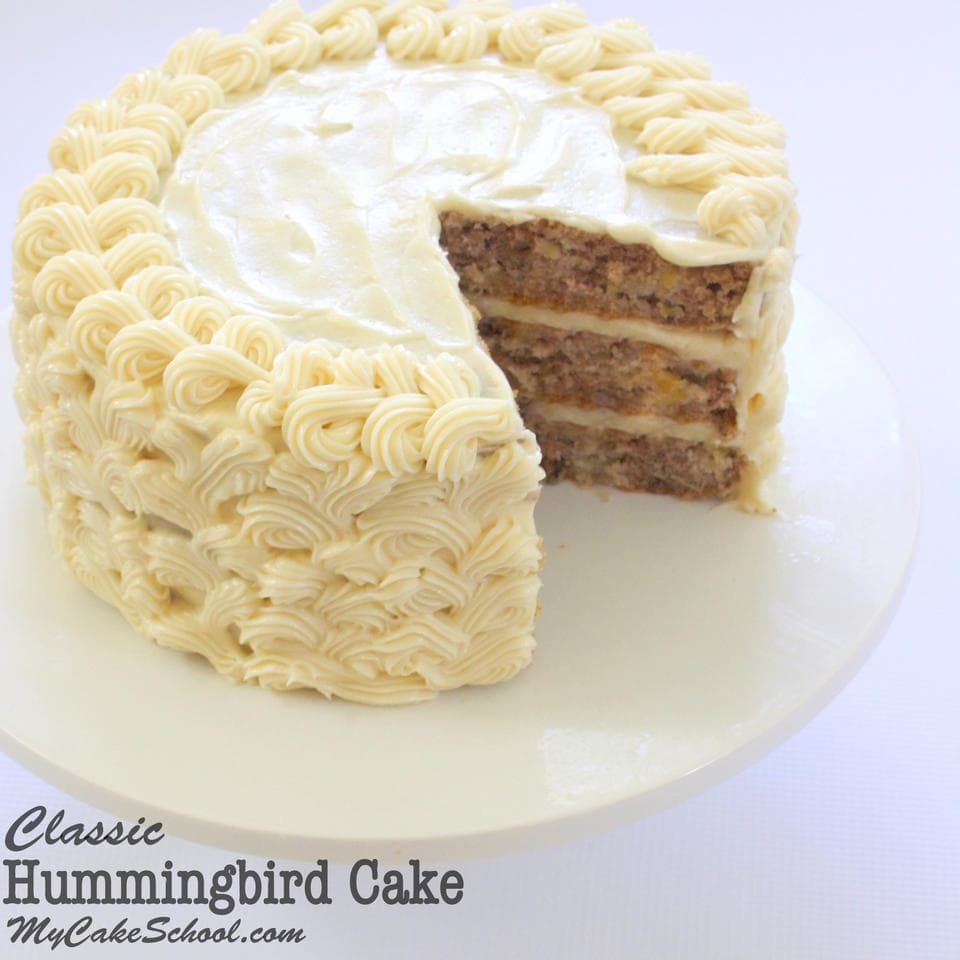 With flavors of banana, pineapple, pecans, and cinnamon, this amazing Hummingbird Cake recipe is sure to become an instant favorite!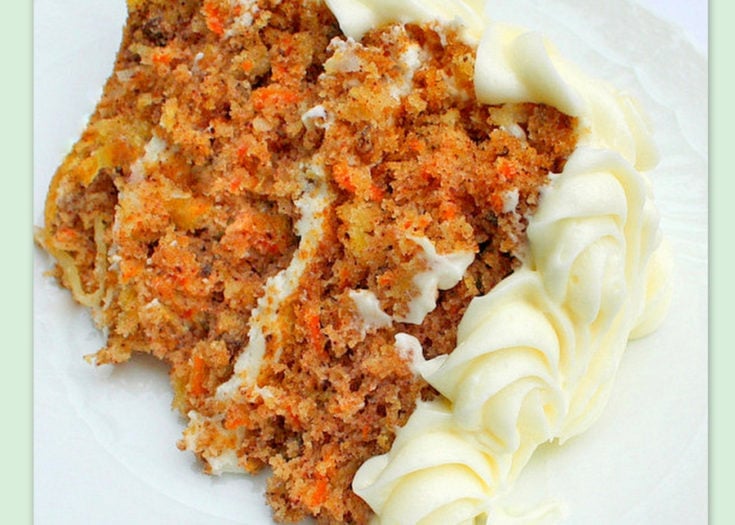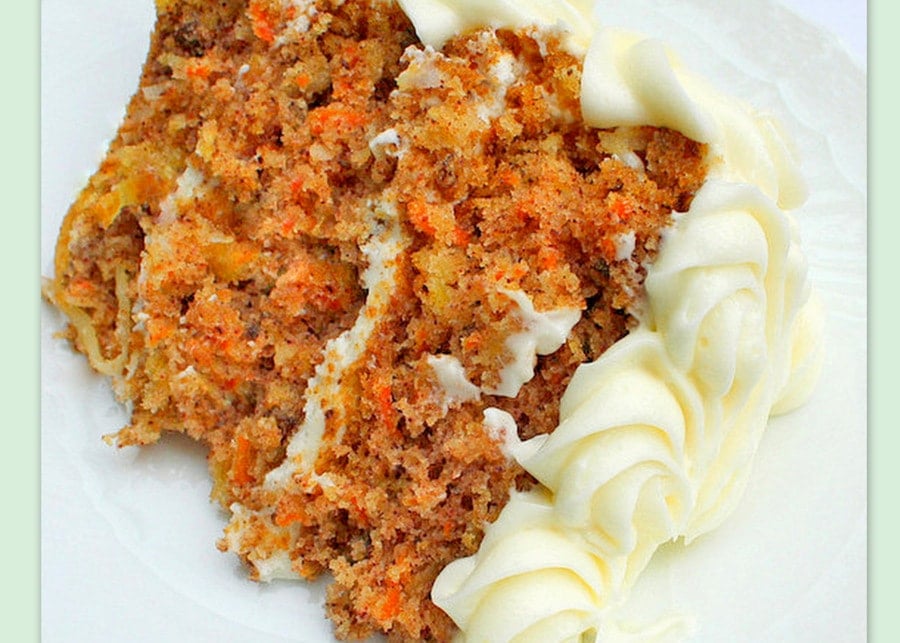 This scratch Carrot Cake is my FAVORITE cake, and one of our most popular recipes on the site! Carrot cake with crushed pineapple, pecans, coconut, and spices!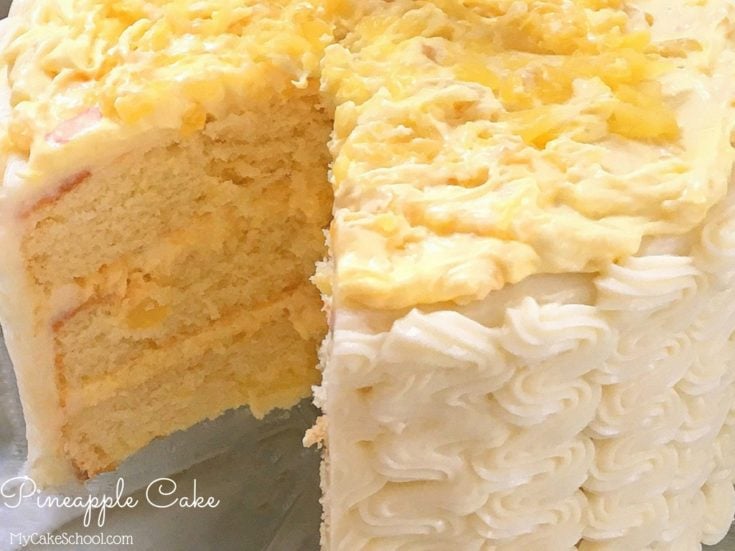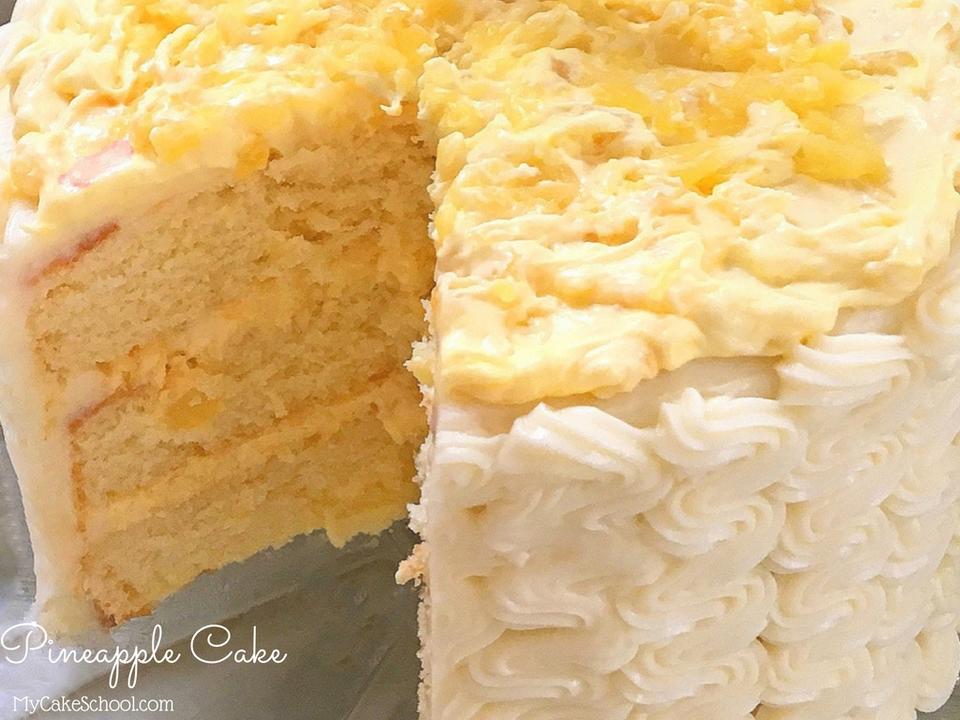 This Pineapple Cake is fantastic! Yellow cake layers are filled with flavorful pineapple and cream.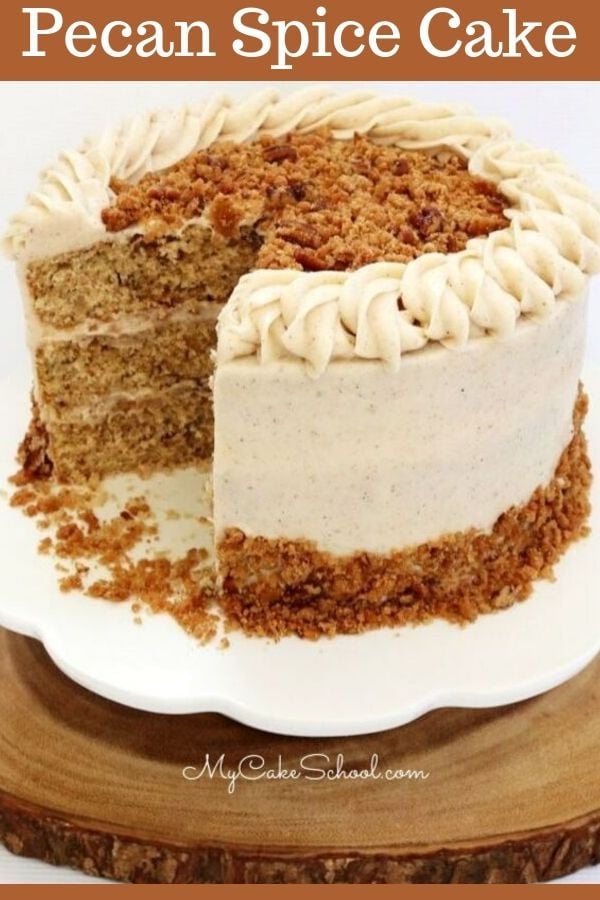 Moist and flavorful spice cake with a pecan streusel topping! So delicious any time of year but I love it for fall gatherings!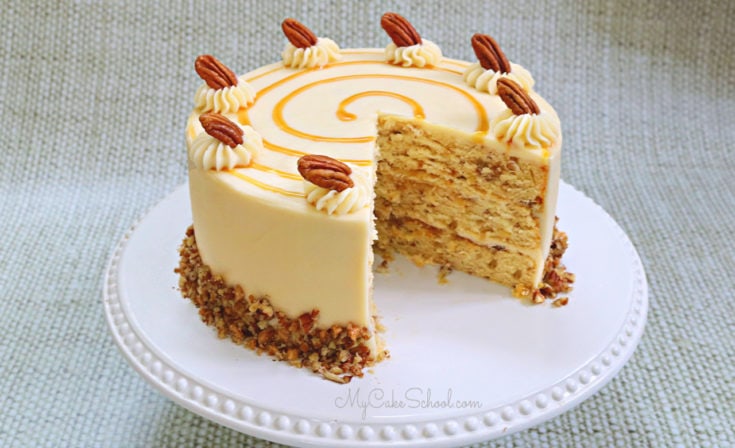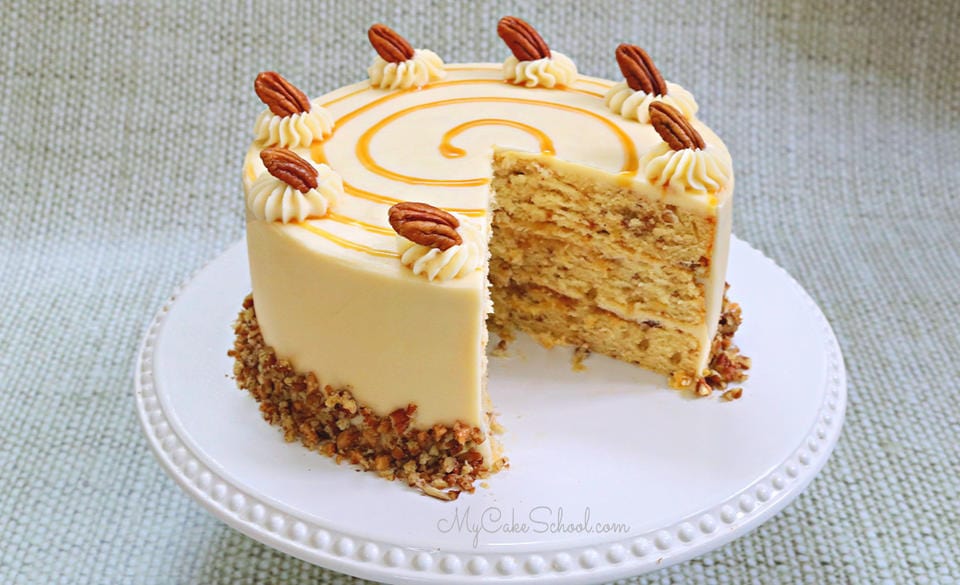 This moist and flavorful Toffee Pecan Caramel Cake has such a wonderful combination of flavors!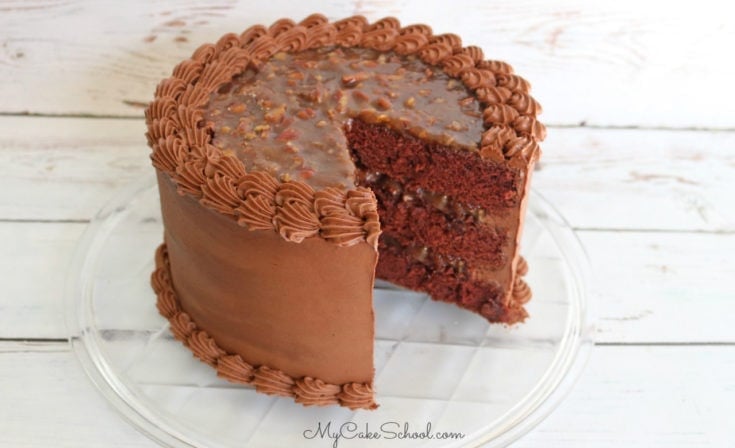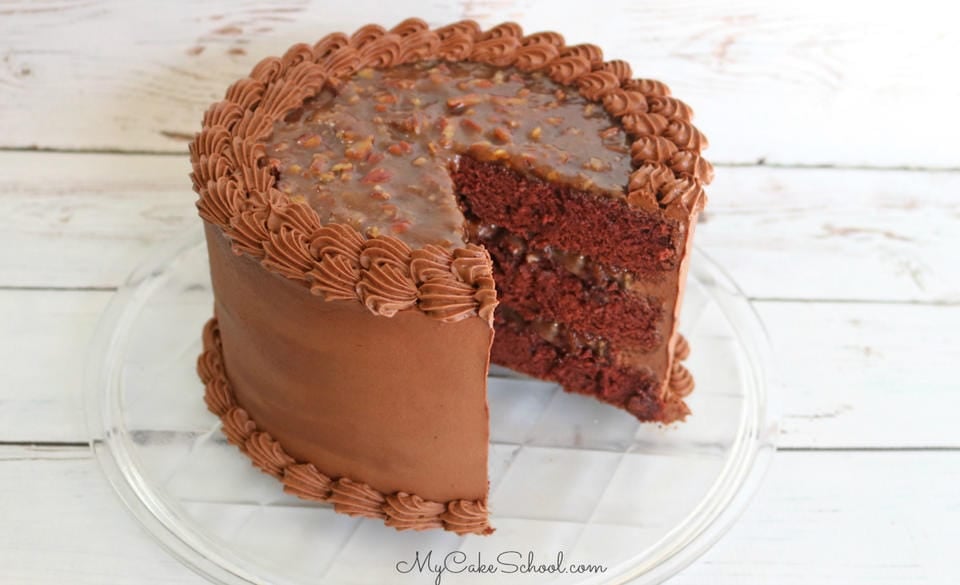 This cake is a decadent, flavorful homemade chocolate cake recipe paired with a heavenly pecan pie filling! This recipe is sure to become an instant favorite!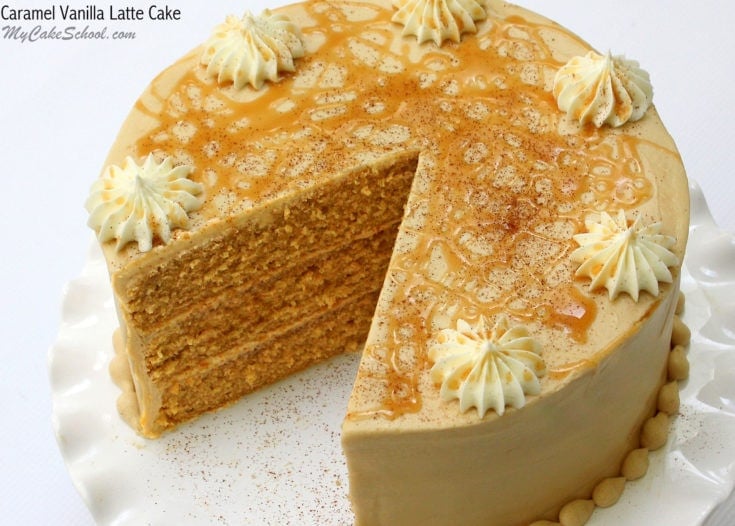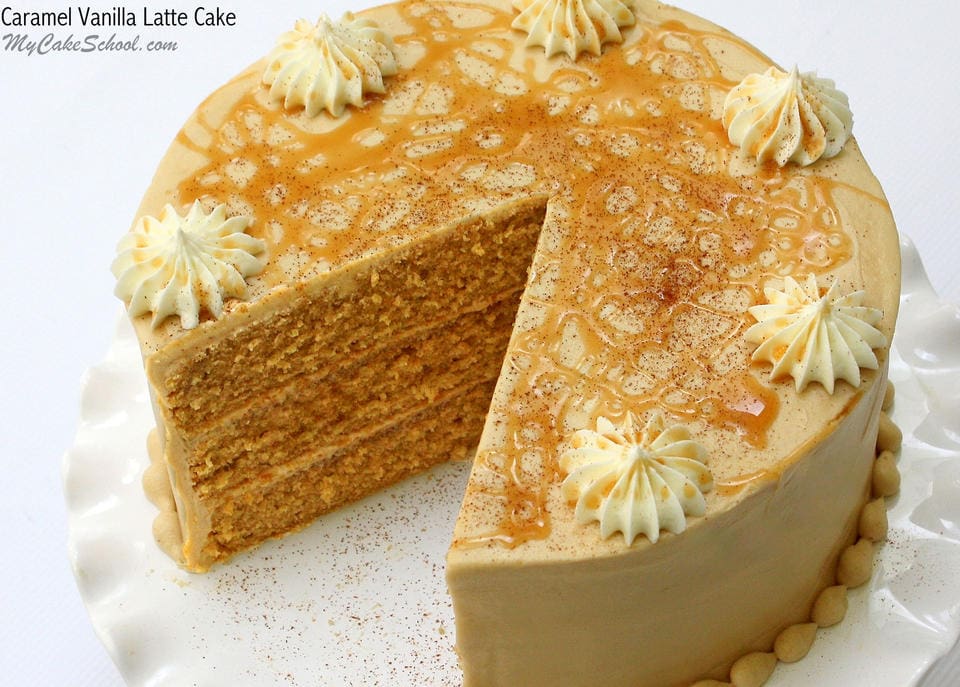 This Caramel Vanilla Latte Cake recipe has the perfect balance of caramel, vanilla, and espresso!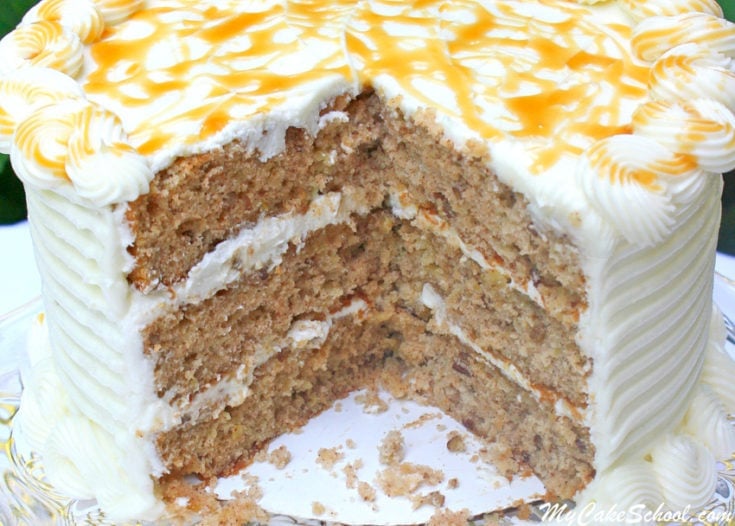 This Caramel Apple Spice Cake has so much flavor from apples, cinnamon, caramel, and nuts! It's always a favorite but I especially love it in the fall!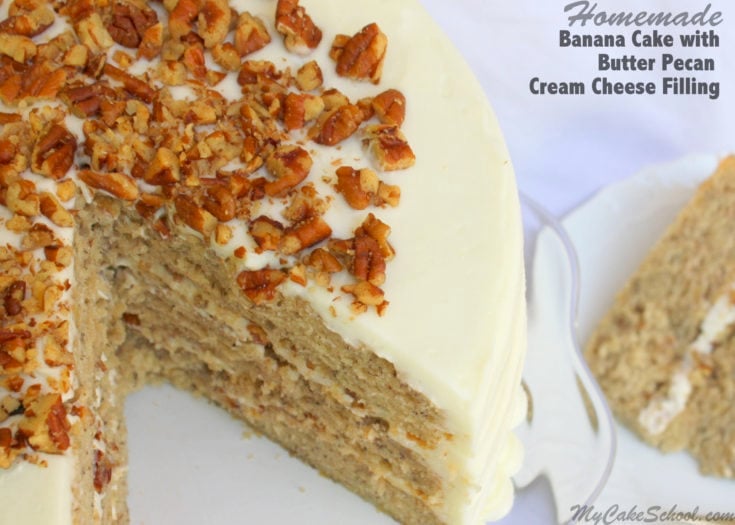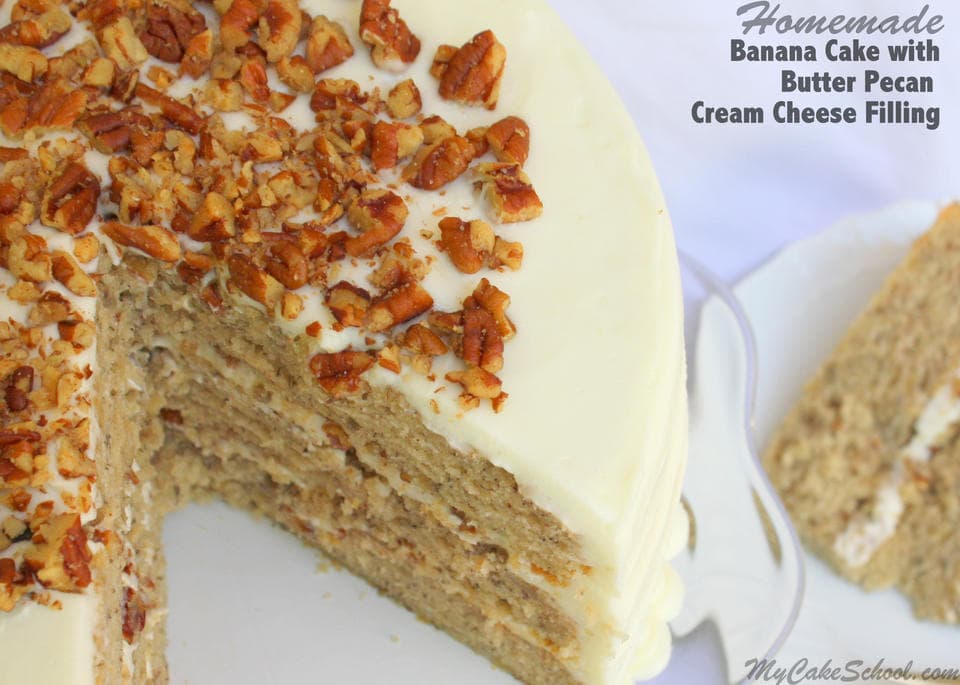 This super moist and flavorful homemade banana cake is sure to be a crowd pleaser!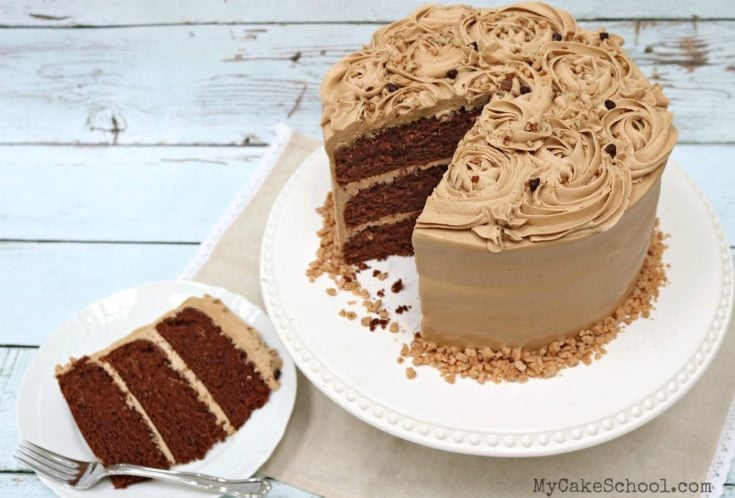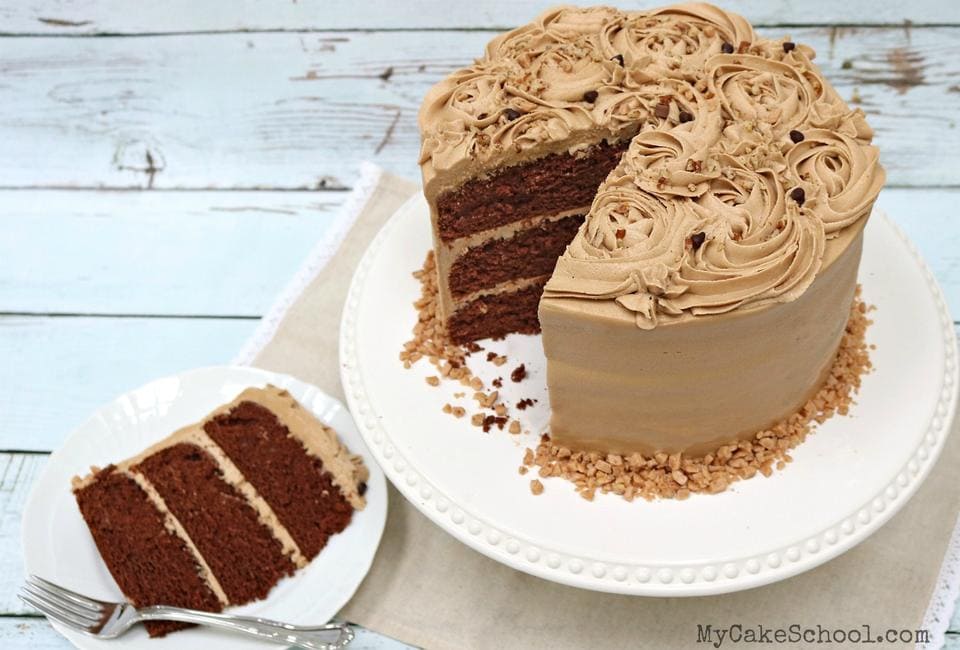 This fantastic Mocha Toffee Crunch Layer Cake with Mocha Buttercream is so moist! It has the perfect balance of chocolate, espresso, and toffee flavors!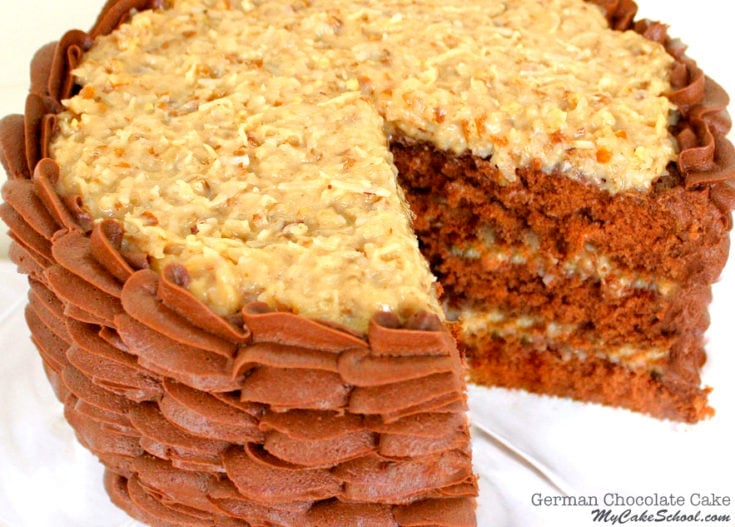 This German Chocolate Cake tastes amazing! Moist German chocolate cake layers with a flavorful coconut and pecan filling. This recipe is always a crowd pleaser!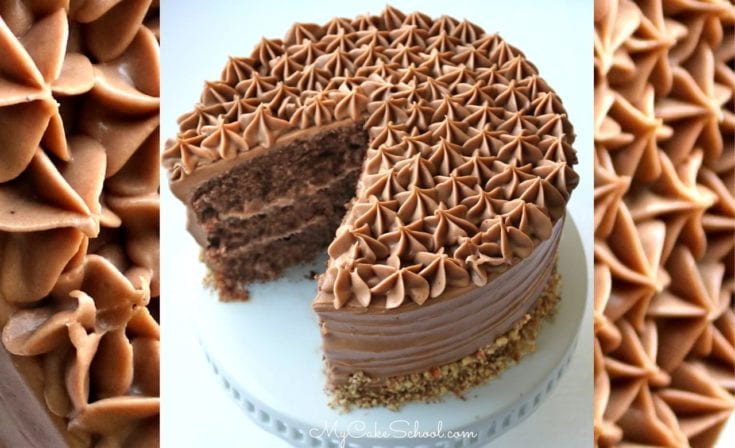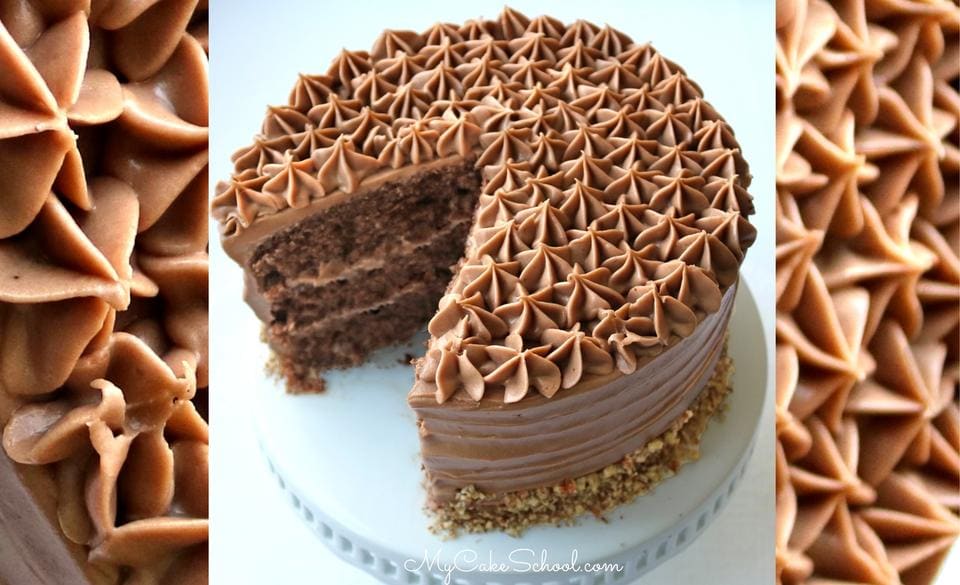 This Chocolate Italian Cream Cake recipe is a delicious twist on a beloved classic!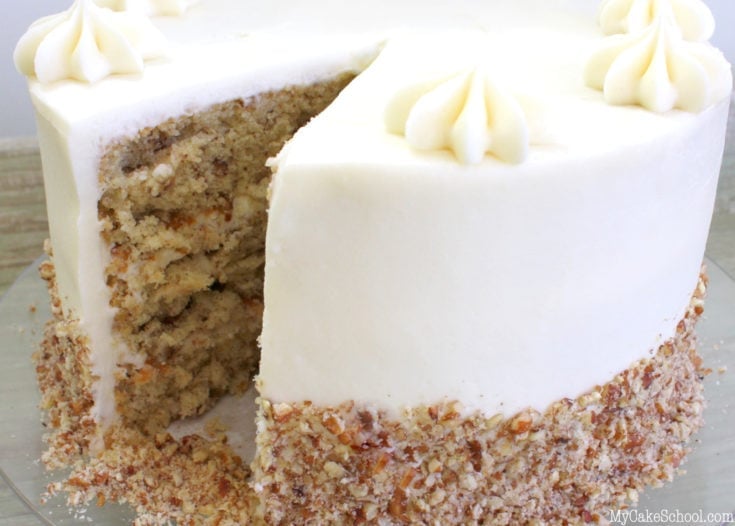 This amazing Italian Cream Cake recipe has so much flavor from chopped pecans, coconut, cream cheese frosting and more!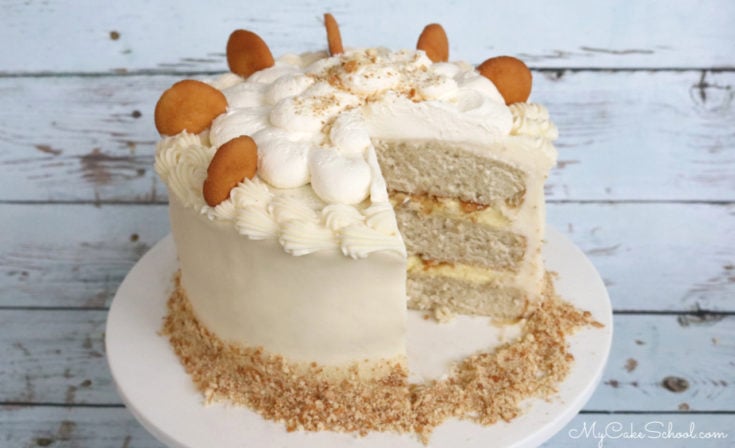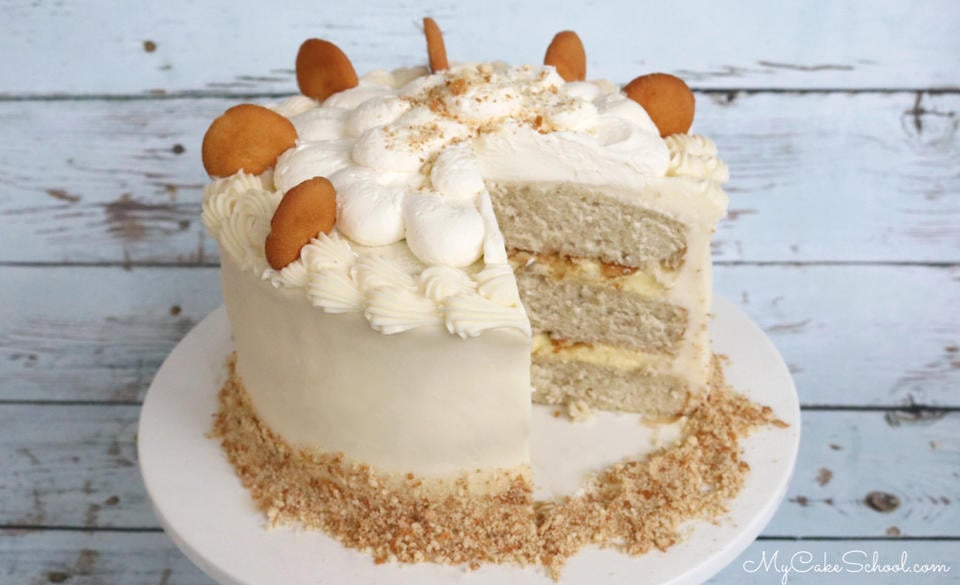 All the wonderful flavor of banana pudding in cake form! We love this amazing recipe!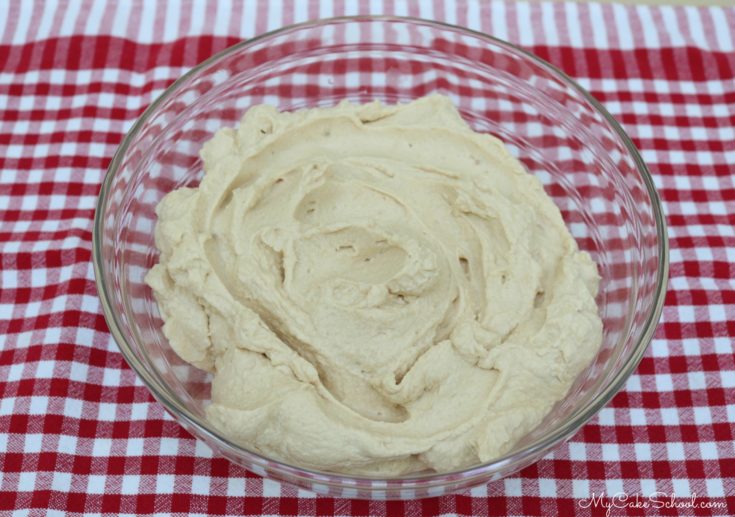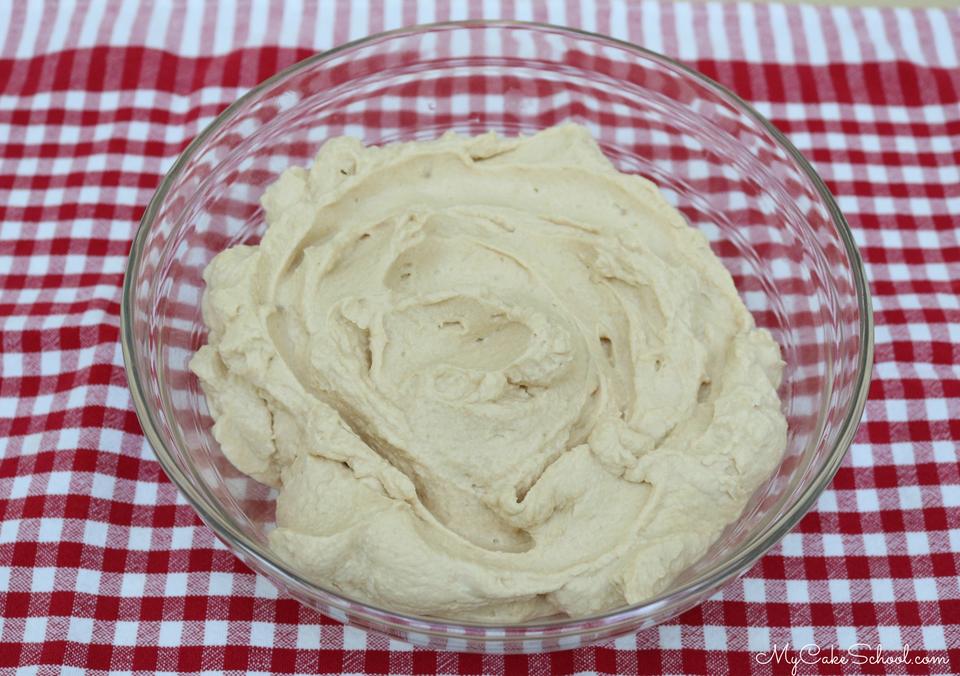 This light and delicious Caramel Mousse Filling is amazing for your cakes and cupcakes! We love it with chocolate cakes as well as caramel! Enjoy!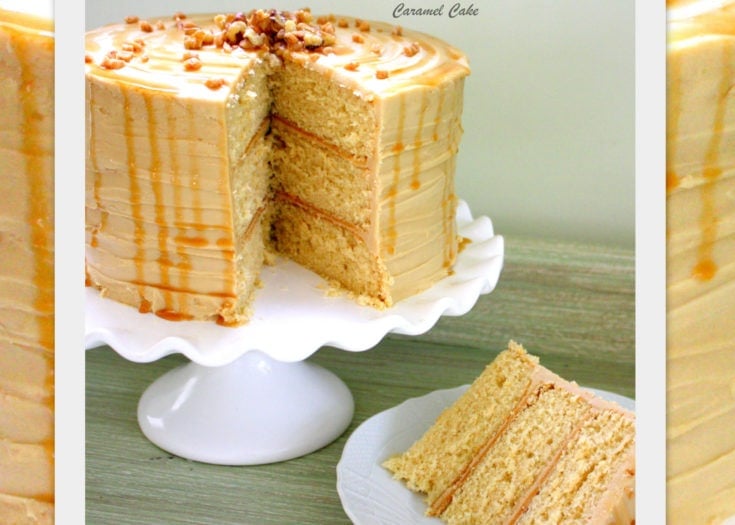 Moist and Delicious Caramel Cake old fashioned Caramel Frosting!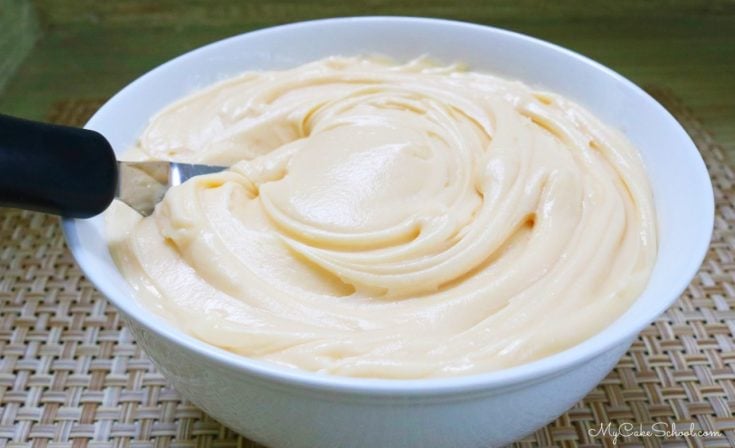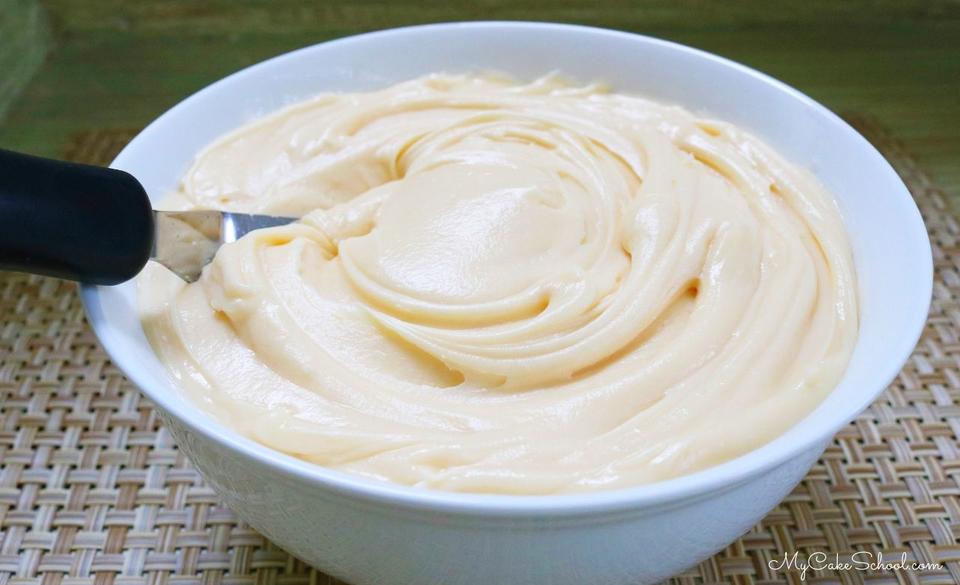 This Caramel Cream Cheese Frosting is so easy to make and tastes amazing with everything from spice cakes to pumpkin cakes and more!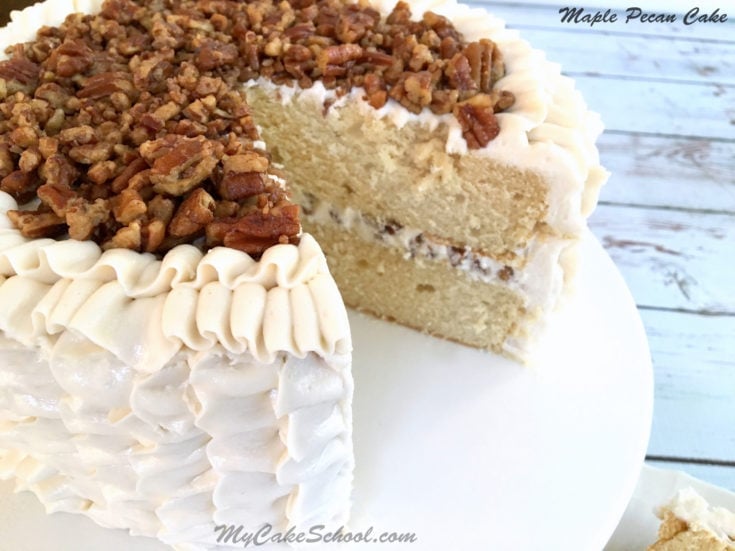 We love this deliciously flavorful Maple Pecan Layer Cake – It is the perfect fall recipe!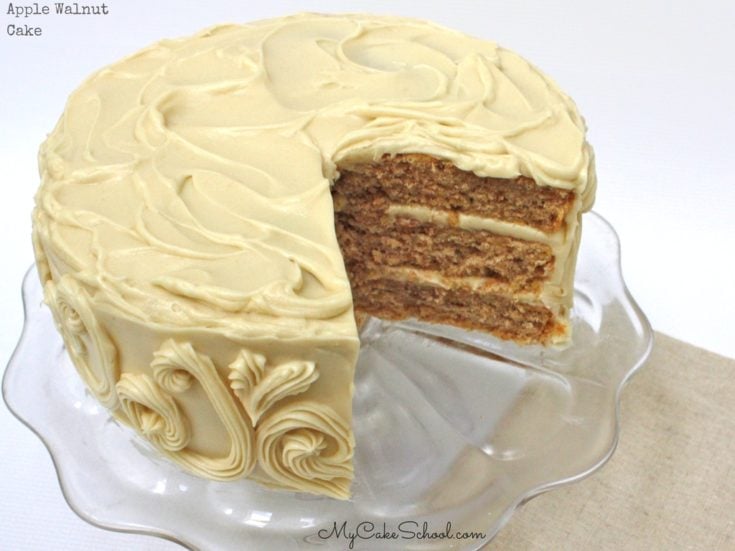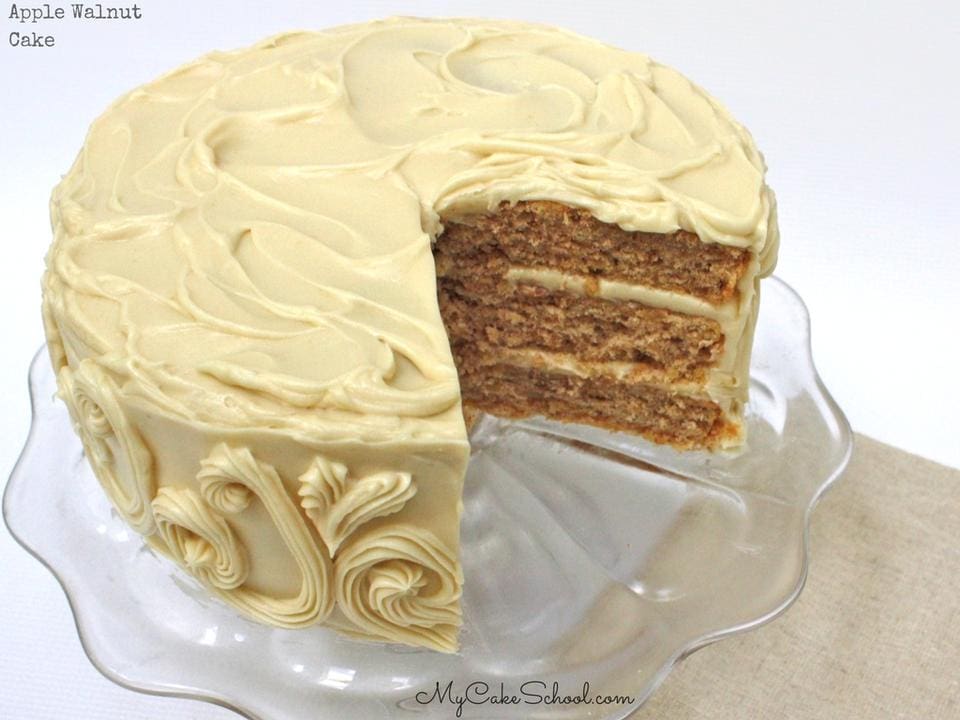 Apples, walnuts, maple, and spices- This amazing cake is bursting with flavor! We especially love this layer cake recipe for fall gatherings!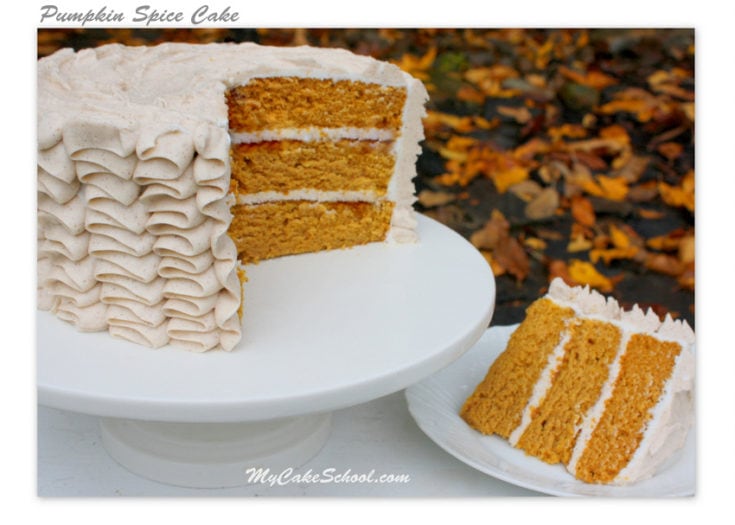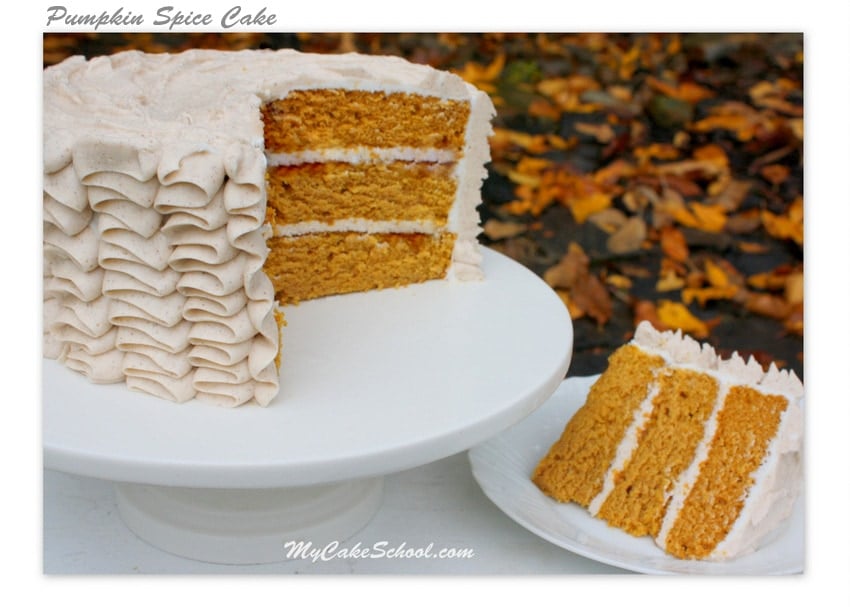 This scratch Pumpkin Spice Layer Cake is the BEST! It is ultra moist and has wonderful pumpkin flavor.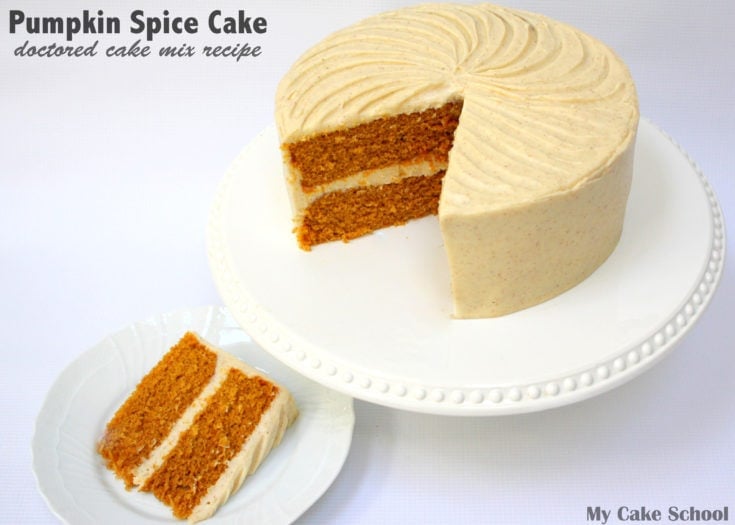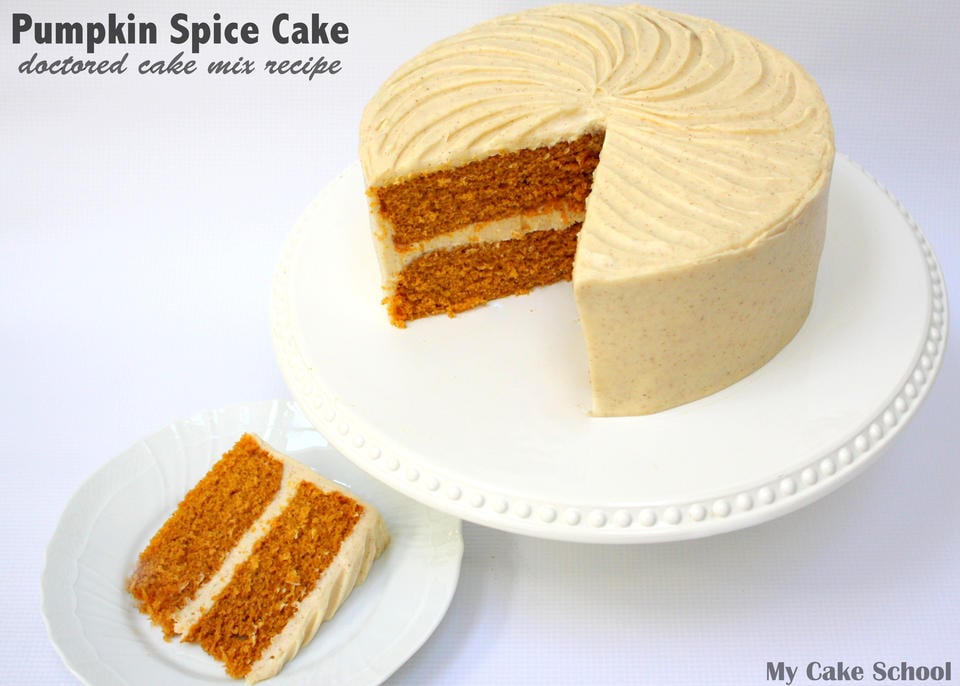 This is the perfect doctored cake mix recipe for Pumpkin Spice Cake! So delicious!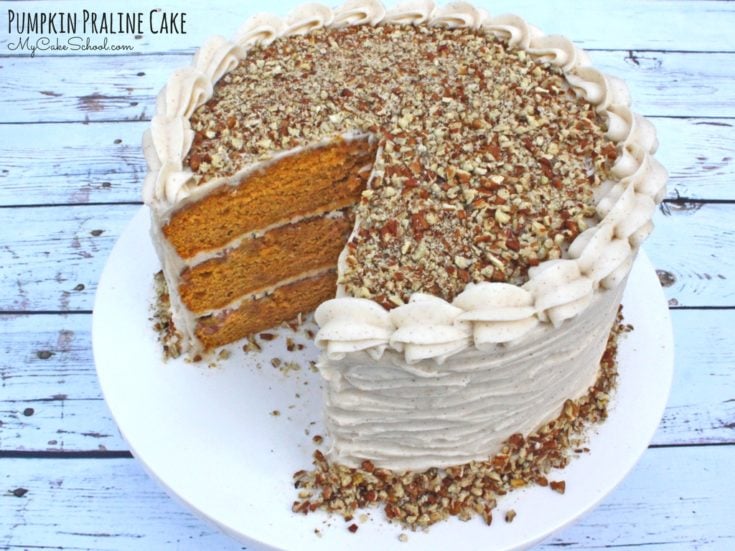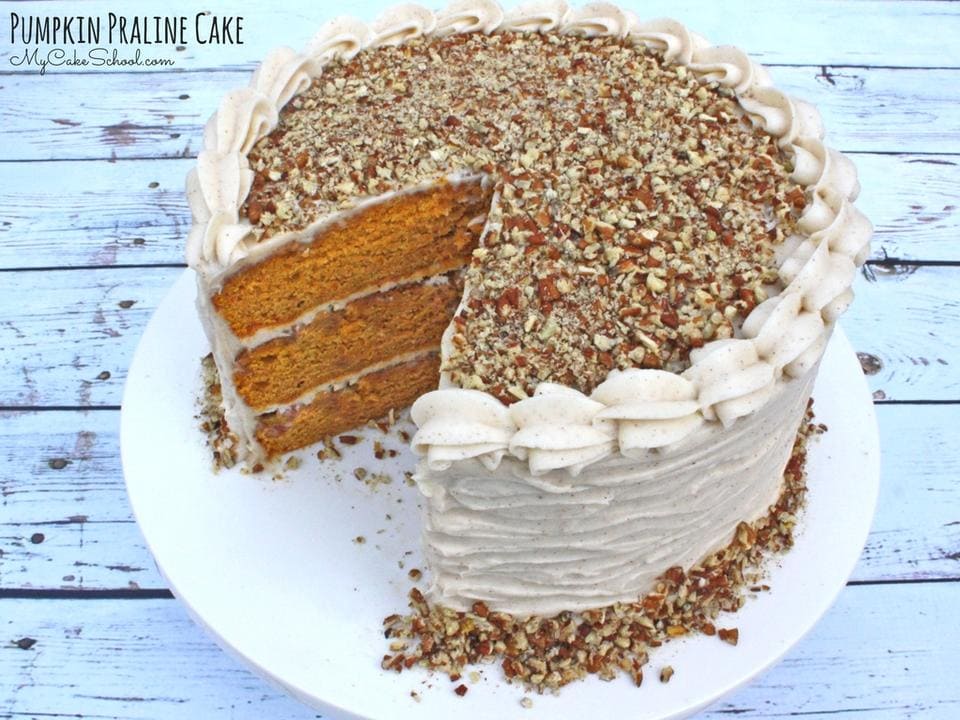 Pumpkin Praline Cake is always a crowd pleaser!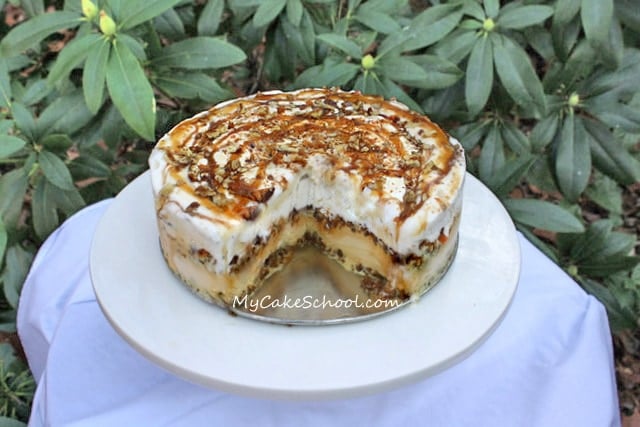 This easy ice cream cake is a delicious combination of pumpkin and butter pecan!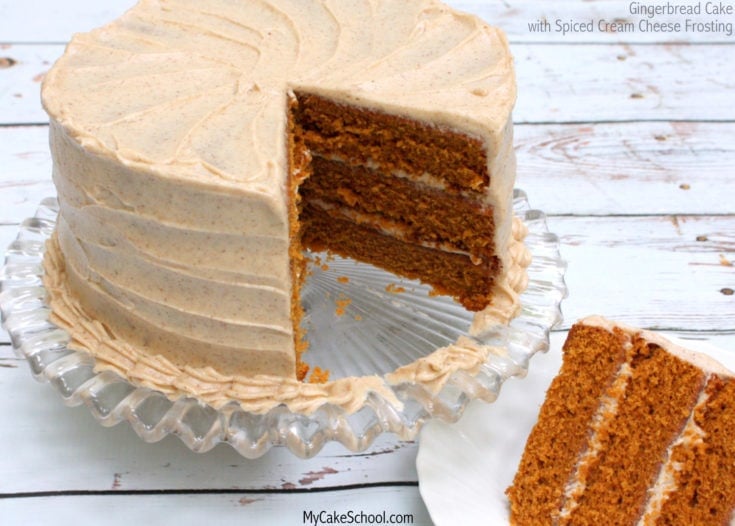 Oh how we love this moist gingerbread cake recipe!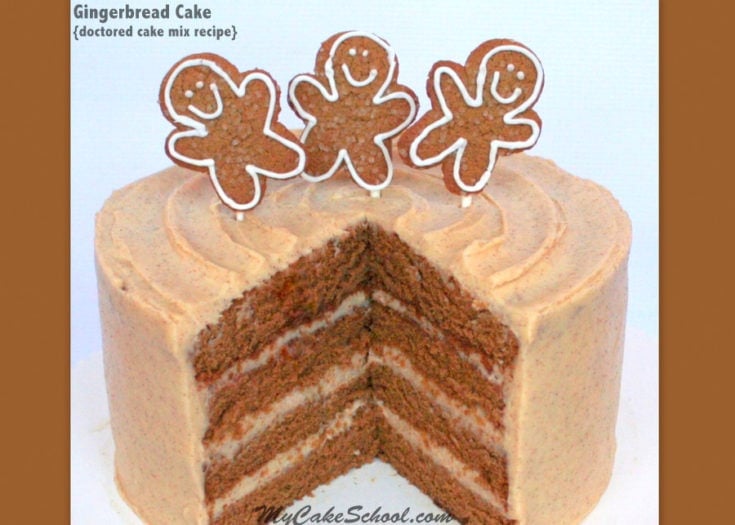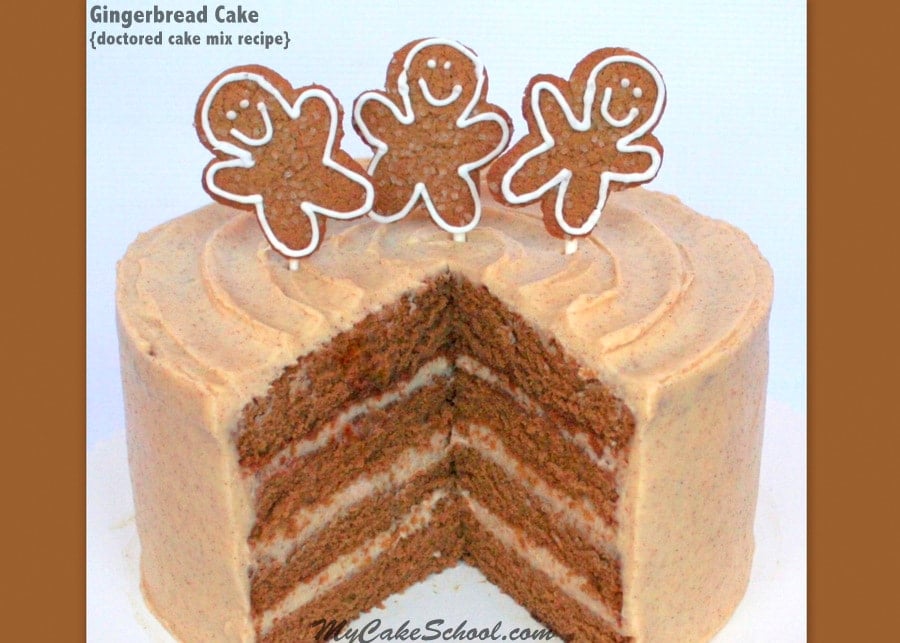 This Gingerbread Cake is one of our favorites for fall and it all starts with a simple cake mix! This is a fantastic choice for fall birthdays and gatherings!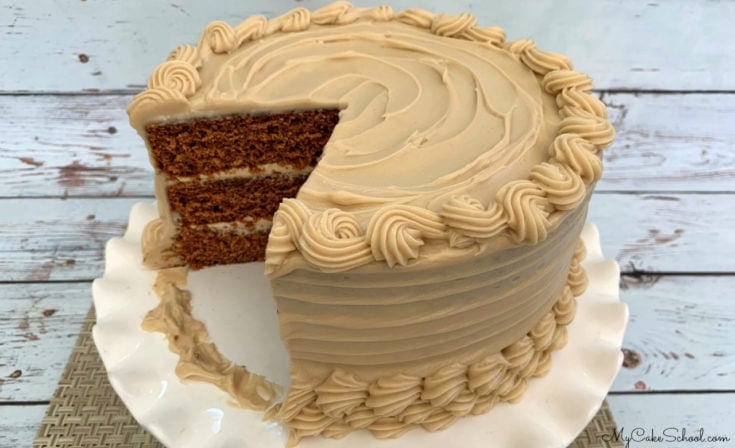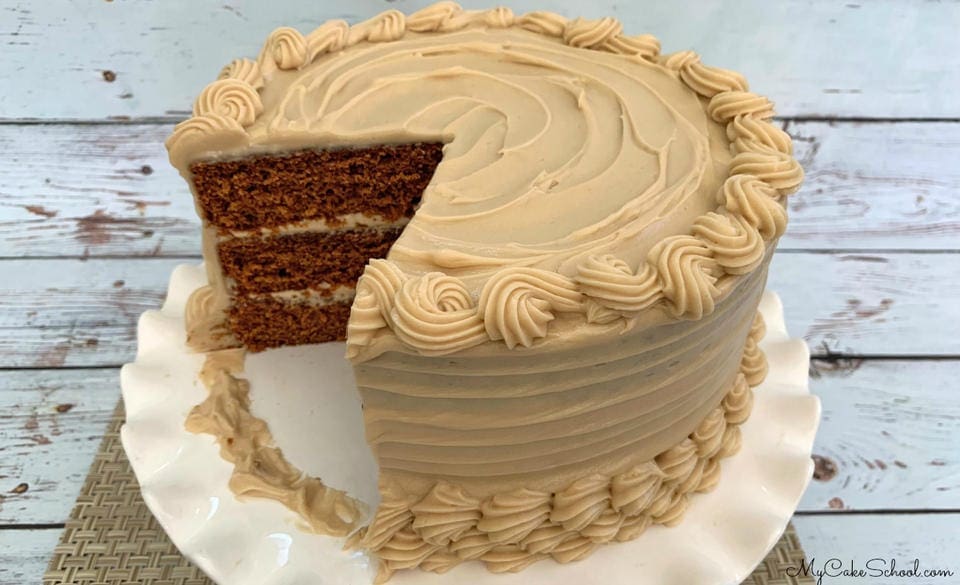 This moist and delicious Gingerbread Latte Cake has the perfect balance of gingerbread and espresso flavor! This is the perfect choice for fall and winter holidays & entertaining!
MY CAKE SCHOOL- MORE FAVORITE CAKE RECIPES AND ONLINE CAKE TUTORIALS!
Don't miss our full collection of tried and true Cake and Frosting recipes in our 
Recipes Section
!
Or if you are interested in learning even more about cake decorating, you should consider becoming a member of My Cake School!
Finally, if you are on Facebook, make sure to check out our Facebook Group! We'd love for you to pop in with your cake questions, cake advice, or to share your cake creations! 
My Cake School Facebook Group
We have a
Pinterest Group
as well! Follow along as we pin our favorite cakes, cake decorating ideas, and more.